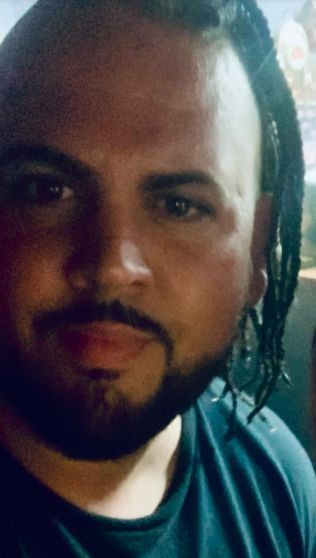 I enjoy working with a diverse range of clients from all genders, ethnicities, cultures and backgrounds, however, I also have a special interest in working with mixed race / bi-racial / dual heritage individuals and with the wider mixed and black community in Liverpool 8 and beyond.
As a black mixed race man myself (Black Barbadian and White Irish / Scottish), and particularly as someone who grew up in a white area and could be considered 'racially ambiguous', I have had to work through confusing issues relating to identity and belonging – knowing who I am and where I fit in the world.
Despite having lots of therapy over the years, it was only when I worked with a fellow black mixed race therapist that I was really able to safely explore these issues and feel seen, heard and understood.
Lots of mixed race people deal with similar issues around identity and belonging as well as racial imposter syndrome, cultural disconnection, being fetishised / objectified and struggling with internalised oppression / internalised white supremacy.
Mixed race people often deal with very specific forms of racial microaggressions, often unintentional yet hurtful, and sometimes from both the black and white communities.
I also enjoy working with the wider black community and with people who identify as being PGM (People of the Global Majority) or BIPOC (Black, Indigenous & People of Colour).
Some of my clients tell me that working with a fellow brown therapist (even when their heritage differs from my own) makes them feel safer and more understood. Sadly some have felt unseen, 'missed' or unintentionally invalidated by white therapists with blind spots that meant they did not understand the importance of their culture, heritage or experiences as a non-white person in a white majority society.
I am actively involved in the black community in Liverpool 8 as a community activist – I am on the Board of Trustees of the Caribbean Centre (Liverpool African Caribbean Grassroots Initiative) and an active member of Liverpool Black Men's Group (a group of male activists seeking to engage and empower men in the black community.)
I am also passionate about a community focused, de-colonized approach to 'mental health' and wellbeing that draws on indigenous and ancestral wisdom. I am looking to develop this locally and can also integrate this way of working into our sessions together if it is something that resonates with you. You can read more about this here
I was honoured to be named by MARE (Merseyside Alliance for Racial Equality) during Black History Month 2021 as a 'Local Black Hero' and am a member of the BAATN (Black, African and Asian Therapy Network).
I am deeply committed to working in an inclusive, intersectional, trauma-informed, anti-racist and anti-oppressive way to create a safe space for whoever wishes to work with me, inclusive and respectful of all ethnicities, cultures, classes, faith backgrounds, sexes, ages, abilities, sexual orientations and gender identities.
I support a non-diagnostic, non-pathologizing, de-colonising, person-centred and holistic approach to 'mental health' and emotional distress. I do not view you or work with you from a bio-medical, psychiatric perspective. I work with you as a nuanced, complex, beautiful, feeling and hurting human being, not as a label, disorder or list of symptoms.
If any of what I have written resonates with you please do not hesitate to get in touch.