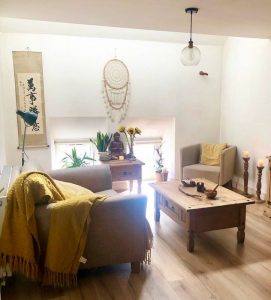 I remember how daunting it can be to take the first steps, to send that first email or pick up the phone. I want you to know that I get it, and will make every effort to make it as easy and stress-free as possible for you to get in touch and begin your therapy.
I genuinely admire and respect anyone brave enough to start the inner work of counselling and psychotherapy.
You can contact me in complete confidence and ask me any questions via a free telephone or Zoom consultation or you might prefer to exchange some emails with me to discuss your precise needs.
I welcome enquiries so if you have any questions, please do not hesitate to ask and, after chatting or exchanging emails,  there is no obligation to book a session if you don't feel ready, or you don't think we are a good fit.
I respond to all inquiries promptly – If you send me an email, a text or leave me a voicemail I will usually get back to you within 24 hours, often much sooner.
Email: alankaishincrawford@outlook.com
Tel: 07305746740
Web: https://alancrawfordcounselling.com/
Facebook: https://www.facebook.com/alancrawfordcounselling
Instagram: https://www.instagram.com/alancrawfordcounselling